Driggs Valley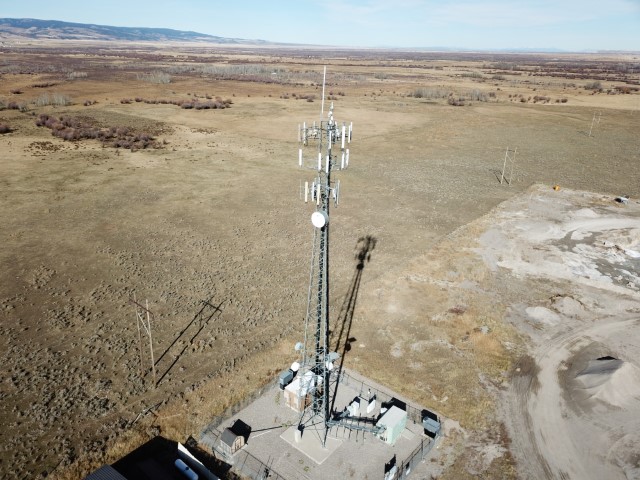 Space is available on this 150ft Rohn/Radian SST Tower.
Click on pictures for a larger image.
Click "BACK" to return to this page.
People come to the Driggs Valley for Recreation. Grand Targhee Ski Resort is regularly rated #2 in North America for snow by Ski Magazine. Fishing, camping, hiking, sailplanes, mountain climbing, etc. are some other popular activities in the valley.
Homes are "inexpensive" here compared to Jackson Hole on "the other side of the mountain" (average new house in Driggs is over $450,000). A lot of people who work in Jackson Hole live in the Driggs Valley and commute to work daily.
Many movie stars and famous people live in Jackson. If you stop in Victor at the "Emporium", known for world famous milk shakes, you just might see past Vice President Cheny or other celebrities. If you don't see them in person, you at least will see their pictures on the wall.
Click on pictures for a larger image.
Click "BACK" to return to this page.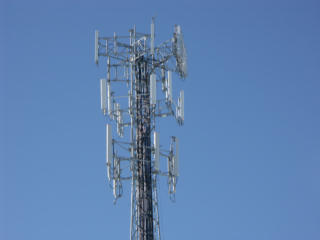 The tower is located in the Driggs Valley 2 miles South of Driggs. Space is available on the tower at the 120ft, and lower levels.
We can e-mail you any of these pictures with much higher resolution. Just click on the "Contact" button on the left.
SITE STATS
Site #
340DRIG
Address:
681 W 2500 South (New address as per County 2009)
City, State:
Driggs, ID 83422
County:
Teton County - SE Corner
Lat/Long:
43 41 06.47N 111 06 56.57W NAD83
Ground Elevation AMSL:
6101 ft.
Tower AGL:
150 ft. - Rohn/Radian SST
FCC Tower Number:
1231858
FAA Study Number:
01-ANM-3266-OE
Zoning
M1
Lighted & Marked:
None required
Fence:
6ft commercial grade fence with barbed wire
Easy access:
.66 miles from 50 West - County Road
Driving Instructions:
From center of Driggs go South on State Hwy 33 2.5 miles. Turn Right then right again onto County Road 50 West. Go North 650ft then turn Left and go 3000ft into Walters Ready Mix Concrete Co. Follow dirt road South West 600 ft to the tower.
Utility Information
Power:
Fall River Rural Electric - 200amp service per carrier Both Primary and Secondary are buried in conduit.
Telco
Silver Star Telecom - fiber plus a 100 pair cable - buried in conduit.
Backup Generator:
No
Engineering:
Tower is engineered to hold 6 AMPS platforms at 150, 140, 130, 120, 110, and 100ft. levels. Microwave dish loading is capable of 3 6ft dishes at 90ft, 3 6ft dishes at 80ft and 2 6ft dishes at 70ft
GROUND RESISTANCE TEST RESULTS
Tester: AVO model DET 620

Calibration date: 01-11-02

East
3.5
South
3.9
West
4.1
Weather
cold and snowy
Notes:

Fences and fence grounding had not been installed at time of test.
To see a drawing of the Site Layout click here.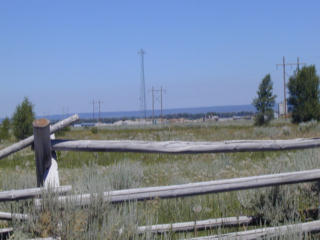 Space is currently available at the 110 and 100 ft. levels plus space for microwave dishes at 90, 80, and 70ft.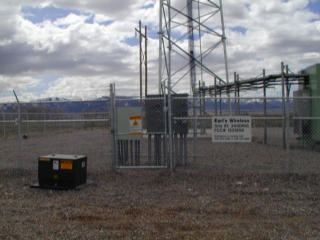 POWER AND 100 PAIR TELCO FOR 6 CARRIERS
Driggs County wishes to minimize visual impact of communications towers. Therefor they requred that this tower and our tower at Clementsville to be capable of holding 6 carriers. The county will not allow any more towers to be built in the County until these towers are full. Rental rates on these towers are comparable to other towers in East Idaho.
To see pictures of the site construction click here.