Relay Ridge
(Some people refer to this site as Garns Mountain which is actually 4 miles to the South)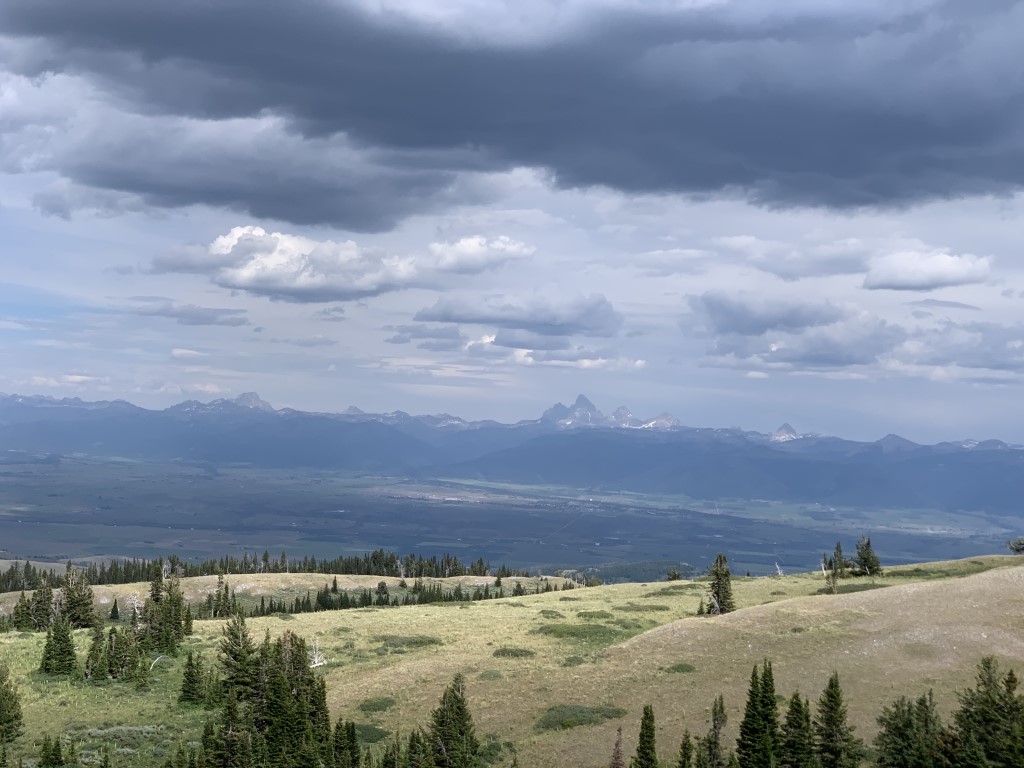 The beautiful view East of Relay Ridge. The Grand Tetons rise to 13,775 feet just behind the City of Driggs.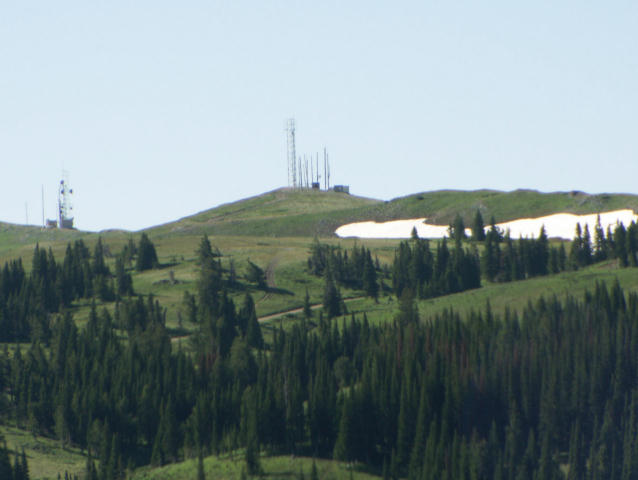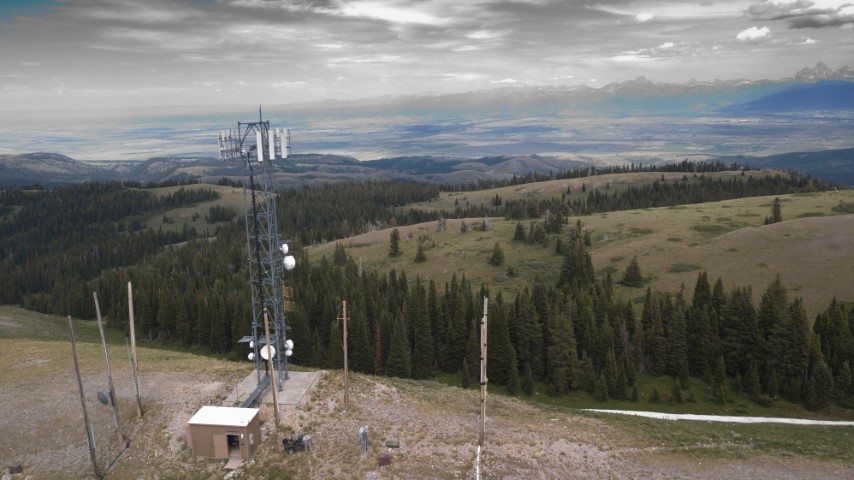 80ft (maximum height allowed) Rohn Model SSMW tower was erected in July 2004.
Limited space in the Cellxion building and on the new tower is available to lease.
A generator was added in 2012 along with new buried power line and conduit for Telco or Fiber.
Microwave on this site will reach the Idaho Falls/Rexburg area, Big Bend (Ashton Hill), Island park, Driggs Valley, and the Teton Pass (relay to Jackson Hole). VHF and UHF systems on this hill cover most of Eastern Idaho from the Montana Border almost to Pocatello.
We can e-mail you any of these pictures with much higher resolution. Just click on the "Contact" button on the main page.
SITE STATS
Site #
011RELAY
Address:
USDA Forest Service Relay Ridge Lot 7
City, State:
Driggs, Id 83452
County:
SW Corner of Teton County
Lat/Long:
43 42 41.6N 111 20 59.0W
Ground Elevation AMSL:
8775 ft.
Tower AGL:
80 ft tower and two 35ft wood poles
FCC Tower Number:
1240315
FAA Study Number:
2003-ANM-1805-OE
Lighted & Marked:
none required
Fence:
None
Access:
17 miles from State Hwy 33. County plows county road for almost 5 miles.
Driving Instructions:
From Rexburg going North on US Hwy 20. Turn right onto State Hwy 33. After crossing Canyon Creek turn right onto Canyon Creek Road. At 5.3 miles turn left onto Forest Service Road 219. Continue on Forest Service road approximately 12 miles to site. Our building is the third building on the second of three tower sites.
Utility Information
Power:
Fall River Rural Electric
Telco
Conduit installed in 2012 for Fiber or Telco
Backup Generator:
14 KW Propane generator
Click on pictures for a larger image.
Click "BACK" to return to this page.
Details of the Construction in 2003-2004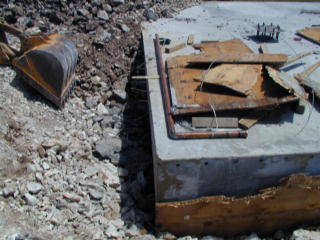 One of three enhanced grounding systems ready to be installed and cadwelded to the ground ring.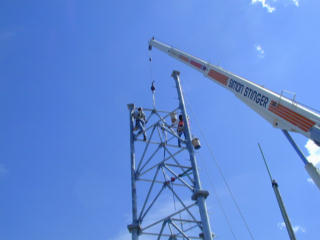 Cross arms being installed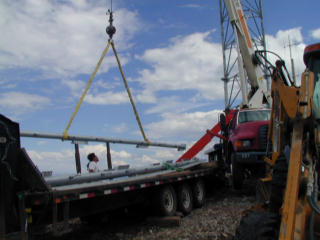 One of the top tower legs going up.